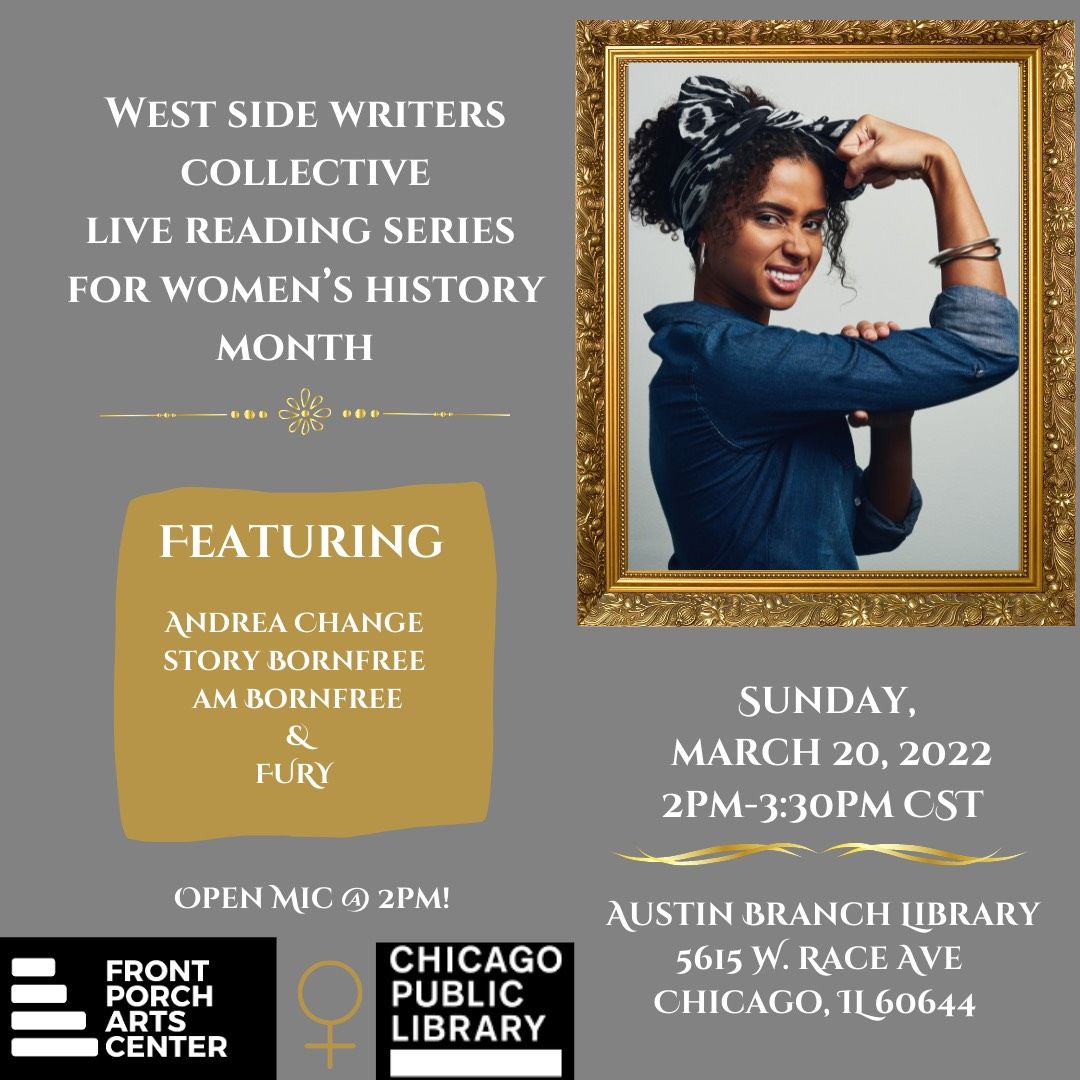 Barrelhouse Bonni opens first live reading by West Side Writers Collective with her song "Nonessential Business."  Bonni is a co-founder of the writers group with Keli Stewart of Front Porch Arts, and Am Bornfree.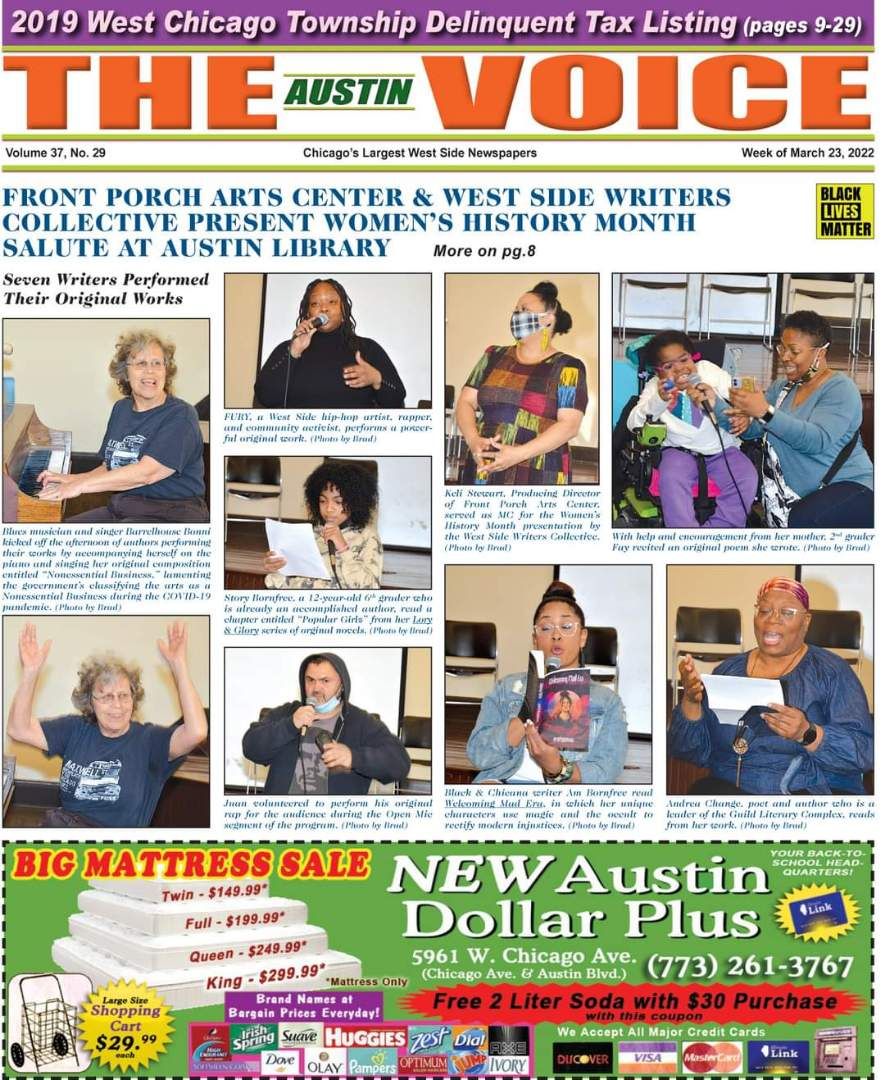 "

Bonni's interview with Larry Taylor on his history and music, first aired July 26, 2019."
"

Larry Taylor, Valerie Leonard, and Barrelhouse Bonni discuss how the history of West Side blues can be used to promote economic development in the hood, for the people in the hood." - Valerie Leonard, host
"

Politicians, musicians, educators, business people, and neighbors gather to talk about blues for West Side economic development in a forum coordinated by Bonni with travel agent Crystal Dyer at her storefront office, Gone Again Travel and Tours, during the summer of 2017." - Xueer Zhang
"

Bonni is interviewed with Urban Grind TV on the value of old fashioned barrelhouse blues and her current projects including Larry Taylor's CD "New Chicago Sounds." - Urban Grind TV
"

Spreading the blues!  An update on Bonni's efforts on the movie The Rhythm and the Blues; blues education, and bringing people together with the blues!" - Patti Ahern
"

British music fan Tony Moore interviews Bonni with Larry Taylor on the history and significance of the blues. And why it needs to keep going!  He follows up with a talk with us about educating youth and passing the music on." - Tony Moore
— youtube
"

Blues lyrics often invoke themes of pain, injustice, and violence. After all, it was the suffering and inhumanity of slavery and "Jim Crow" laws that helped create the blues as a form of creative expression. So it's fitting the genre would be used to address the violence and anger currently affecting the Chicago area. Musician and blues crusader Bonni McKeown joined with community groups and the Larry Taylor Blues & Soul Band to hold events on the West and South Sides to showcase the music's healing nature. "The basic function of the blues is the healing of the community, its survival," McKeown insists. "One person can't solve these problems, but the music is uplifting, it builds morale." Over the last several months, McKeown, who also goes by her stage name Barrelhouse Bonni, delivered her punchy talents to community events that are working to strengthen neighborhoods and build support systems to highlight the cultural heritage and power of the music. "The whole idea is respect, honor, and reconnection," she says. "We're trying to reintroduce the music to generations that might not have connected with it before." " - Rosalind Cummings-Yates "Sweet Home"
"

Take a tasty menu of food and throw in two musicians who put on a foot-tapping performance of the blues, and suddenly Sundays in Chicago's Beverly community seem a lot more fun." - Patti Ahern
"

Last week Rock for Kids hosted a two-hour workshop at Buddy Guy's Legends. The organization hooked up with Chicago HOPES, a branch of Chicago Public Schools that tutors children living in shelters. Chicago HOPES brought 115 children and mothers from Chicago shelters to Legends, which donated the space. Barrelhouse singer-pianist Bonni McKeown tutored the children on blues lineage, playing with a band that included blues guitarist Ray Allison, bassist Carl Copeland, saxophonist Abb Locke and drummer Wes Sanders. The kids in the audience were ages 1 to 15." - Dave Hoekstra
— Chicago Sun-Times